Dr. Axel McGuffie, DMD, FAGD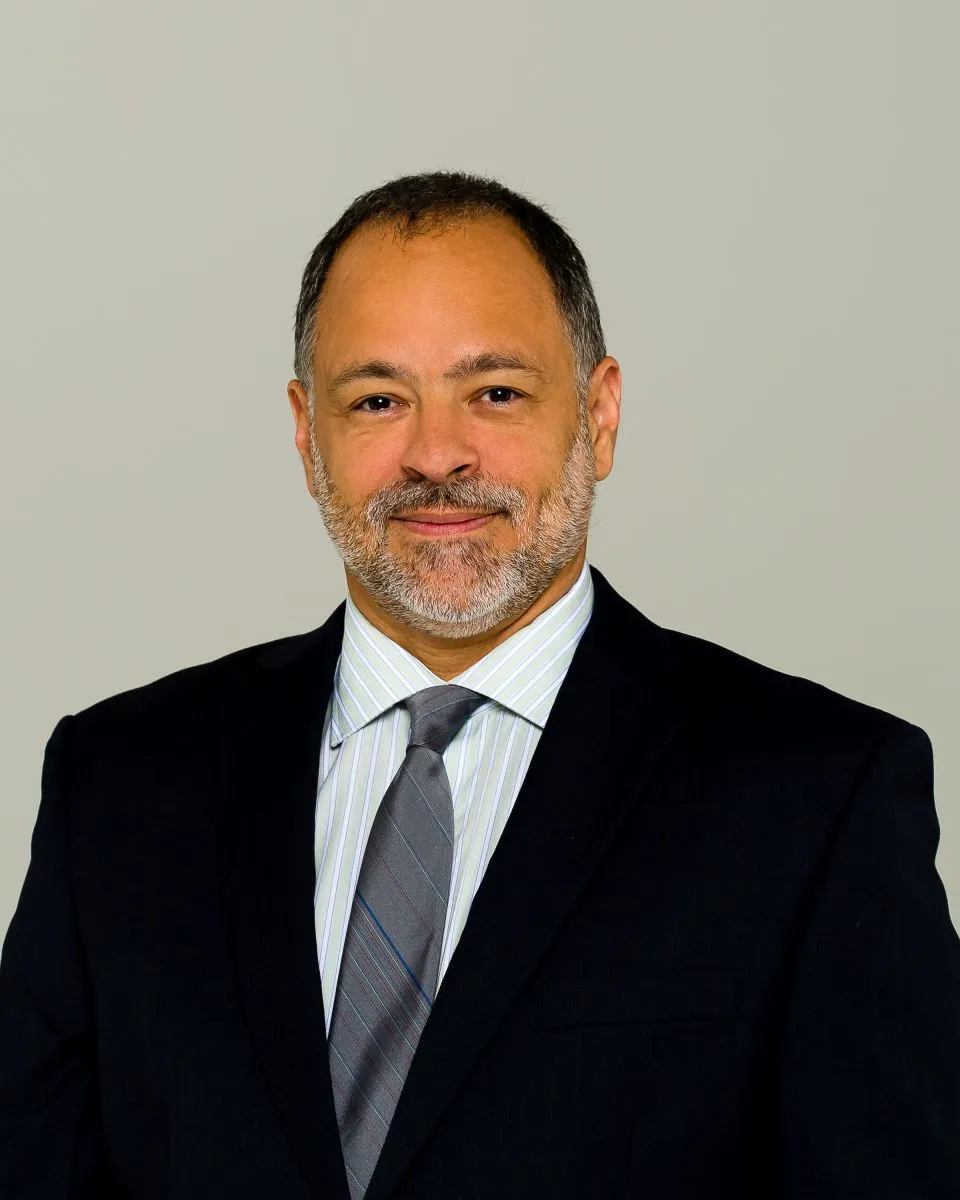 Dr. McGuffie is originally from Long Island, New York. He spent four years as a U.S. Army Infantry Paratrooper, achieving the rank of Sergeant. He was awarded the Army Good Conduct Medal, the Army Achievement Medal, and three Certificates of Achievement. He was honorably discharged in 1986.
In 1990 Dr. McGuffie received a B.S. in Electrical Engineering from Florida Atlantic University. He was awarded the Outstanding Science Student Award. Working as a dental assistant while attending FAU, he found many mentors who encouraged him to continue his work in the dental field.
Dr. McGuffie graduated from the University of Florida College of Dentistry in 1999. He won several awards including The Quintessence Publishing Award for Outstanding Achievement in Operative Dentistry, The American College of Prosthodontics award for Outstanding Undergraduate Achievement in Prosthodontics, and The Academy of General Dentistry Senior Student Award.
Dr. McGuffie established a very successful private practice on Marco Island, Florida, with an emphasis on Cosmetic and Implant Dentistry. In 2014 he sold this practice, returning to Boca Raton so that he could be closer to his family and friends. Boca Dental Arts continues his commitment to ensure the same professional and individualized patient care for the Boca Raton community.
Dr. McGuffie is a Fellow of The Academy of General Dentistry (FAGD), and maintains hundreds of hours of continuing education, with the majority in Cosmetic and Implant Dentistry.
In addition to being a highly trained professional, Dr. McGuffie is particularly skilled in the fields of cosmetic and implant dentistry, utilizing his creative skills and integrity to restore beautiful smiles.
Dr. McGuffie and his wife, Debbie, have been happily married for 25 years and have a lovely daughter (who is our model for this website). When he isn't crafting gorgeous smiles , Dr. McGuffie plays competitive racquetball. Boca Dental Arts is their family business and passion. Together, they welcome your family into their practice.